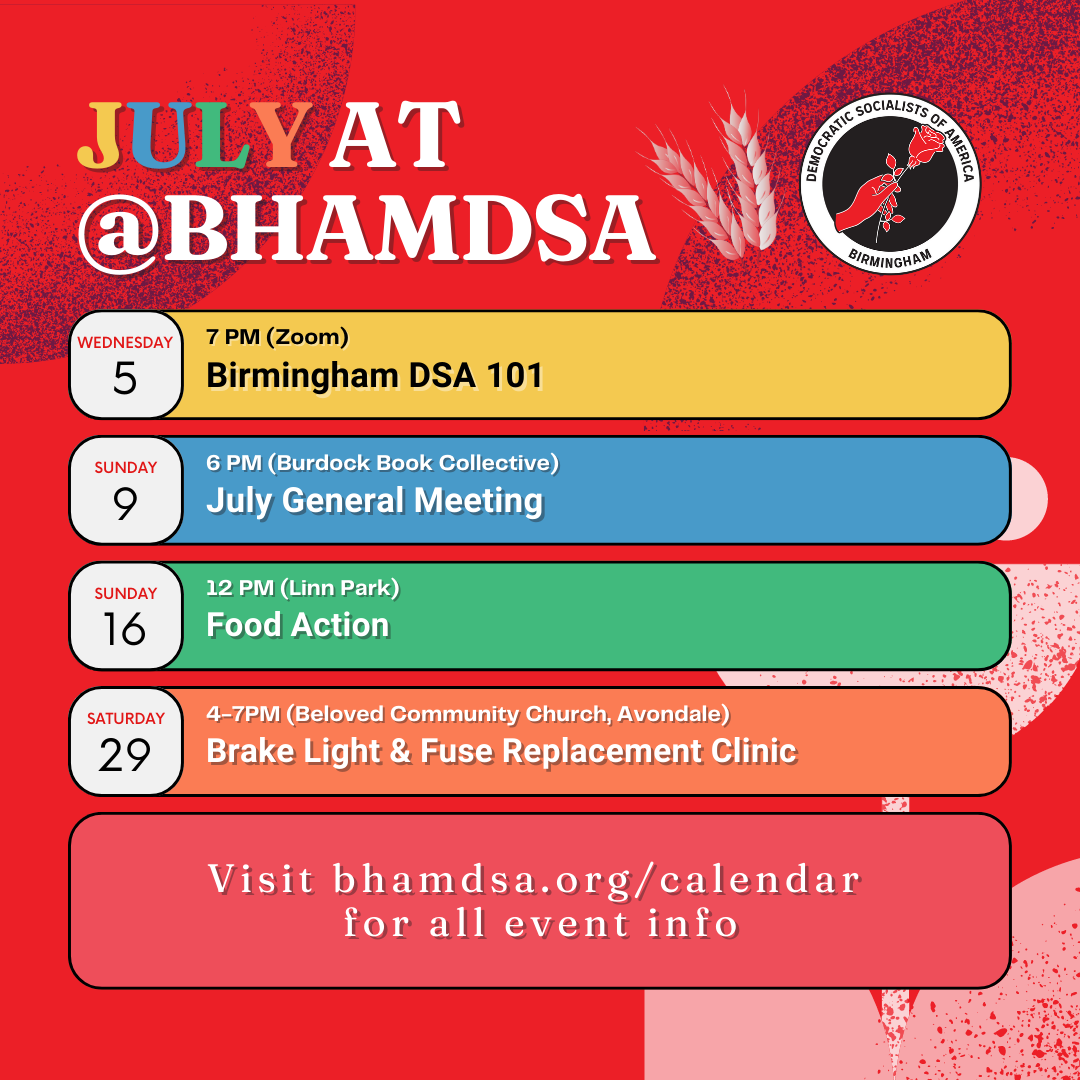 Get involved with our July events!
Jul 1, 2023
What'll you be doing in the month of July to unite the working class against the capitalist class? We've got these four events to build power for US:
Wednesday, July 5, 7PM (Zoom): Birmingham DSA 101
Sunday, July 9, 6PM (Burdock Book Collective): July General Meeting
Sunday, July 16, 12PM (Linn Park): Food Action
Saturday, July 29, 4-7PM (Beloved Community Church, Avondale): Brake Light & Fuse Replacement Clinic
Visit our Calendar for all event info, including how to register!