Welcome to Birmingham DSA!
---
Birmingham DSA is an autonomous and democratically organized chapter of the Democratic Socialists of America. Members of Birmingham DSA are building democracy powered by everyday people. The capitalist class tells us we are powerless, but together we can take back control. Birmingham DSA is currently working on projects including workplace organizing; tenant organizing; mutual aid; and disability solidarity.
Read More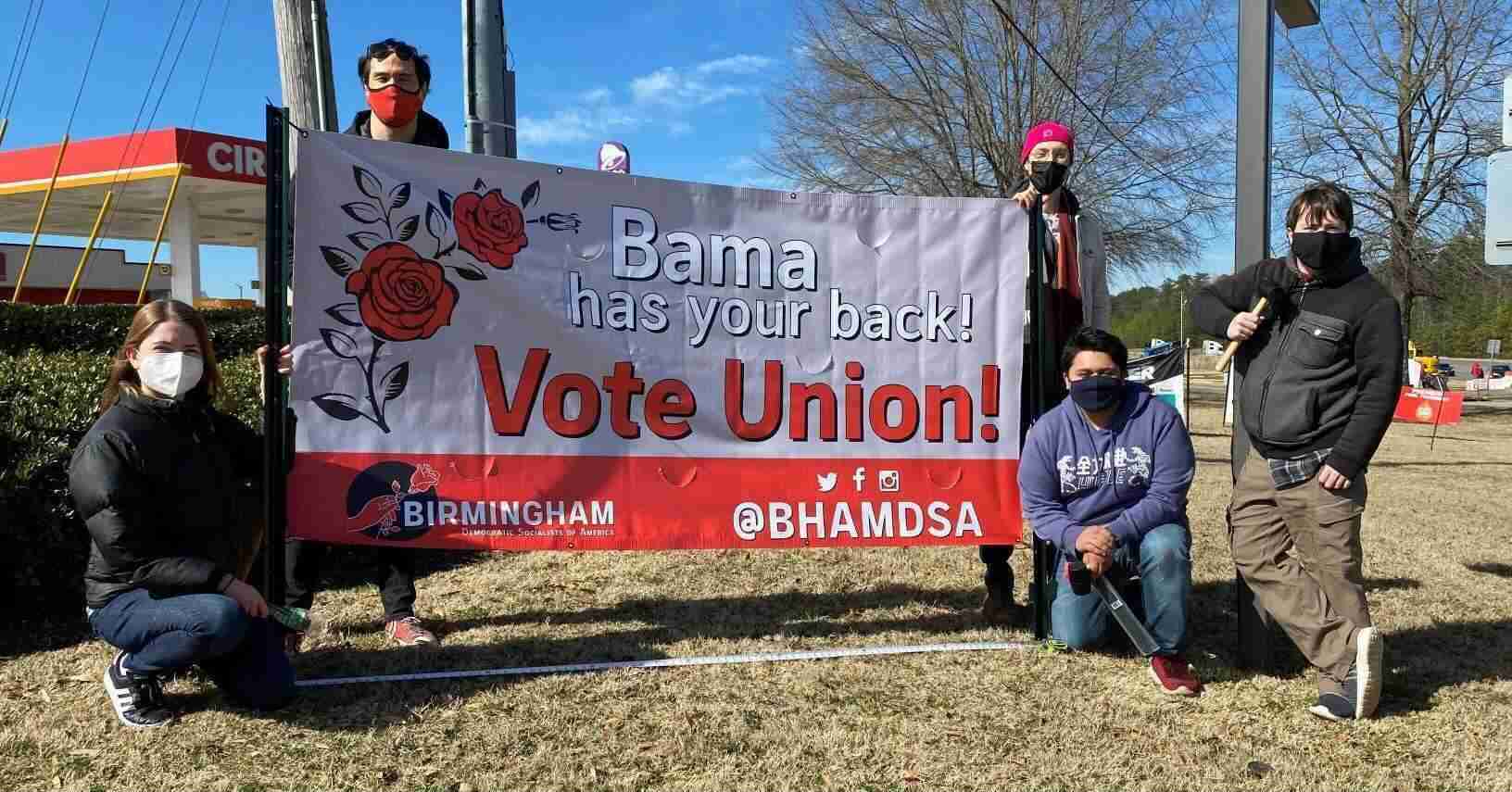 Recent Statements
Oct 30, 2022
Bham DSA November General Meeting
At our November 2022 General Meeting, we'll share updates from October, discuss committee organizing work, and other various chapter business.