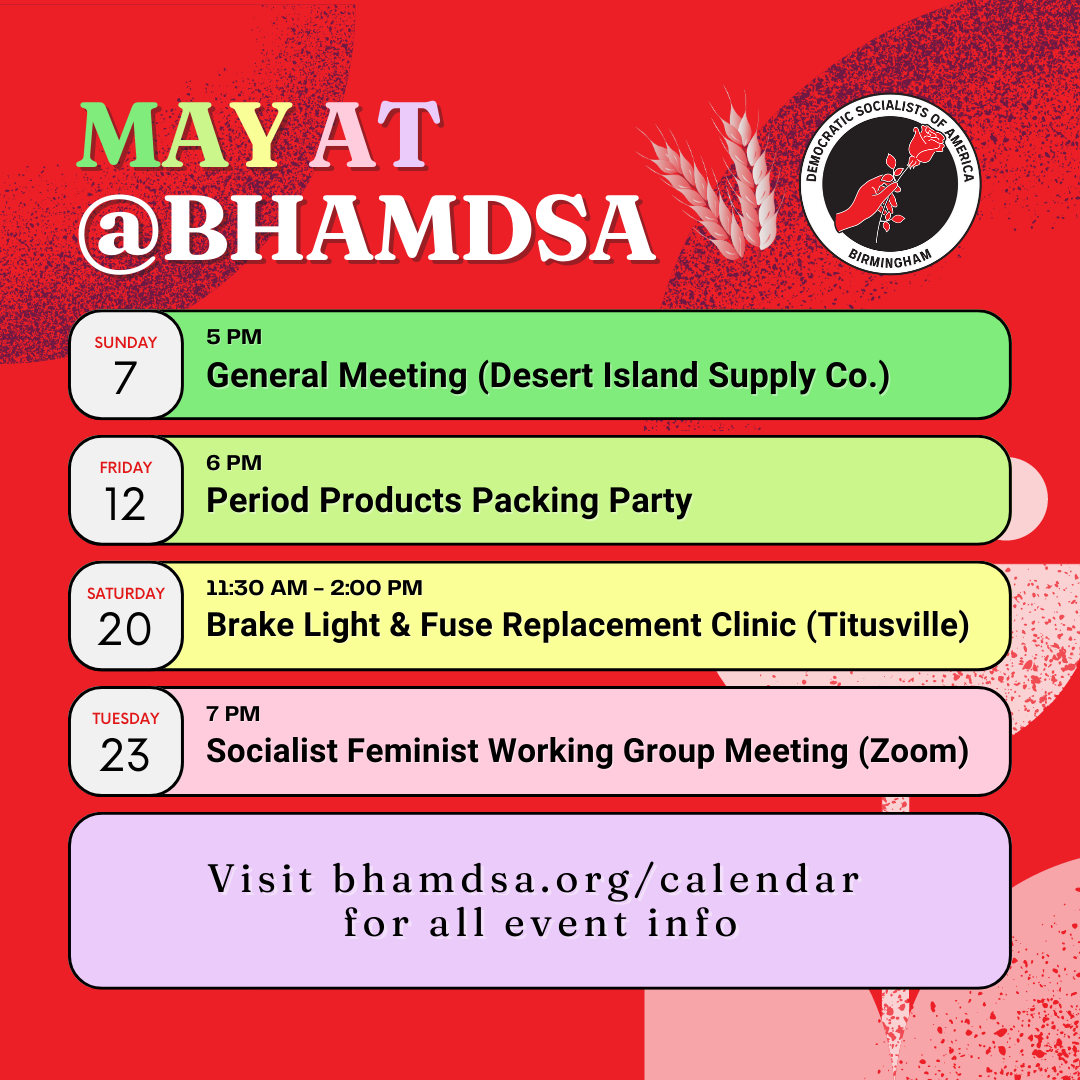 Get involved with our May events!
Apr 30, 2023
What'll you be doing in the month of May to unite the working class against the capitalist class? We've scheduled these four events to build power for US:
Sunday, May 7, 5PM: General Meeting (Desert Island Supply Co.)
Friday, May 12, 6PM: Period Products Packing Party
Saturday, May 20, 11:30AM - 2:00PM: Brake Light & Fuse Replacement Clinic (Titusville)
Tuesday, May 23, 7PM: Socialist Feminist Working Group Meeting (Zoom)
Visit our Events Calendar for all event info, including how to register and RSVP!