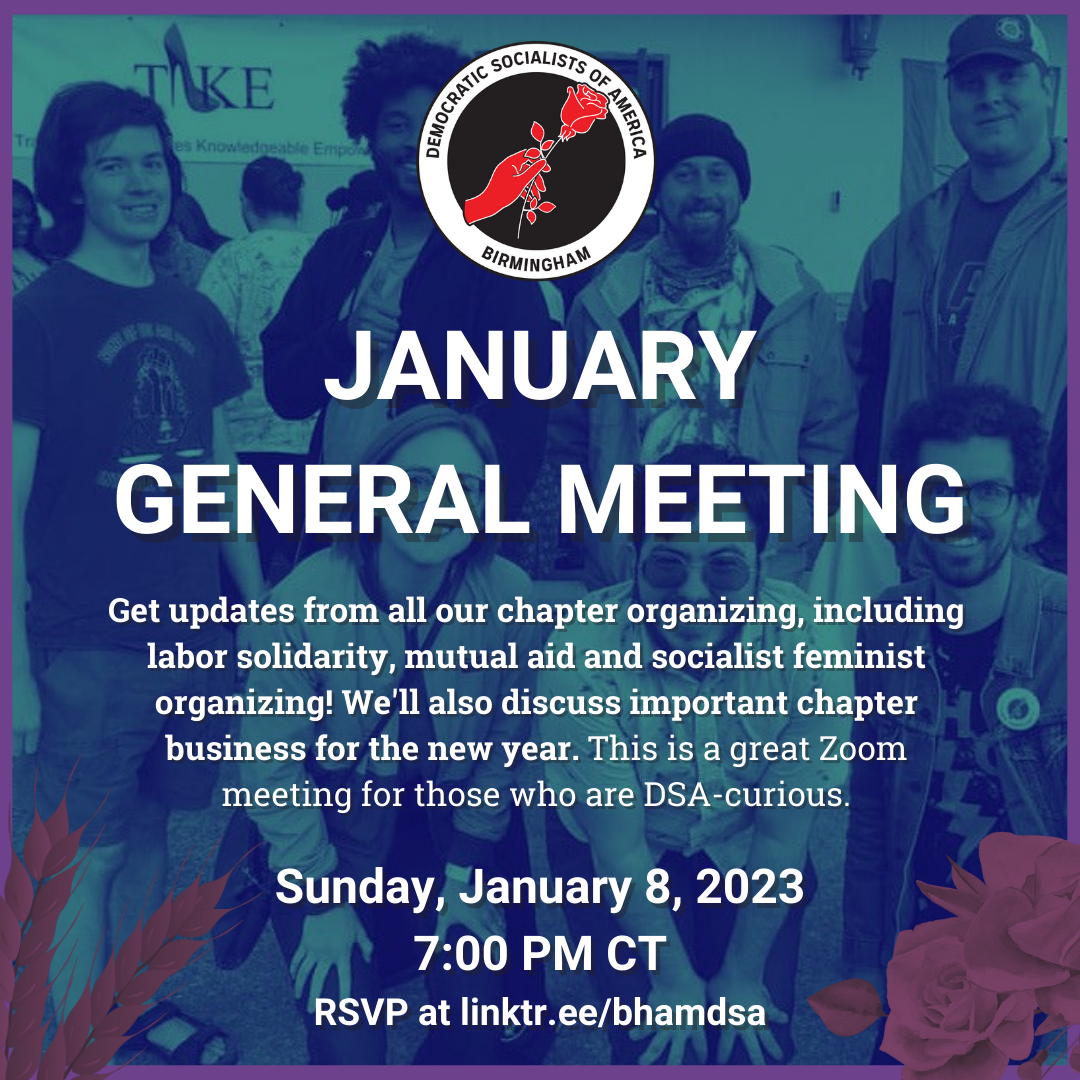 RSVP for Bham DSA's January general meeting!
Dec 30, 2022
Our January general meeting is on Sunday, January 8 at 7:00PM CT!
Get updates from all our chapter organizing, including labor solidarity, mutual aid and socialist feminist organizing! We'll also discuss important chapter business for the new year. This is a great meeting for those who are DSA-curious.