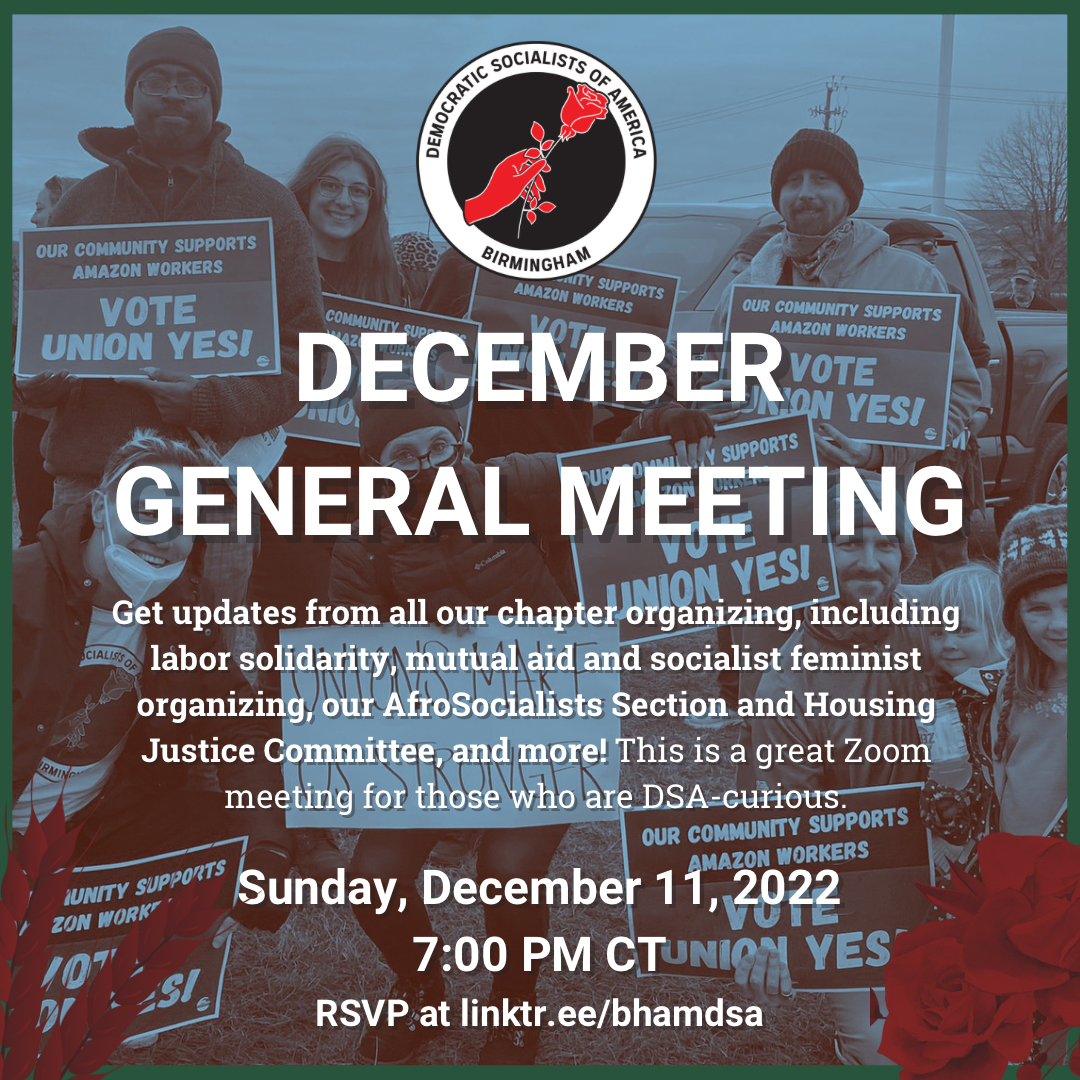 RSVP for Bham DSA's December general meeting!
Dec 8, 2022
Our December general meeting is on Sunday, December 11 at 7:00PM CT!
We'll review our year in working to organize a mass movement of working-class people, and look forward to 2023. Get updates from all our chapter organizing, including labor solidarity, mutual aid and socialist feminist organizing, our AfroSocialists section, and much more! This is a great meeting for those who are DSA-curious.